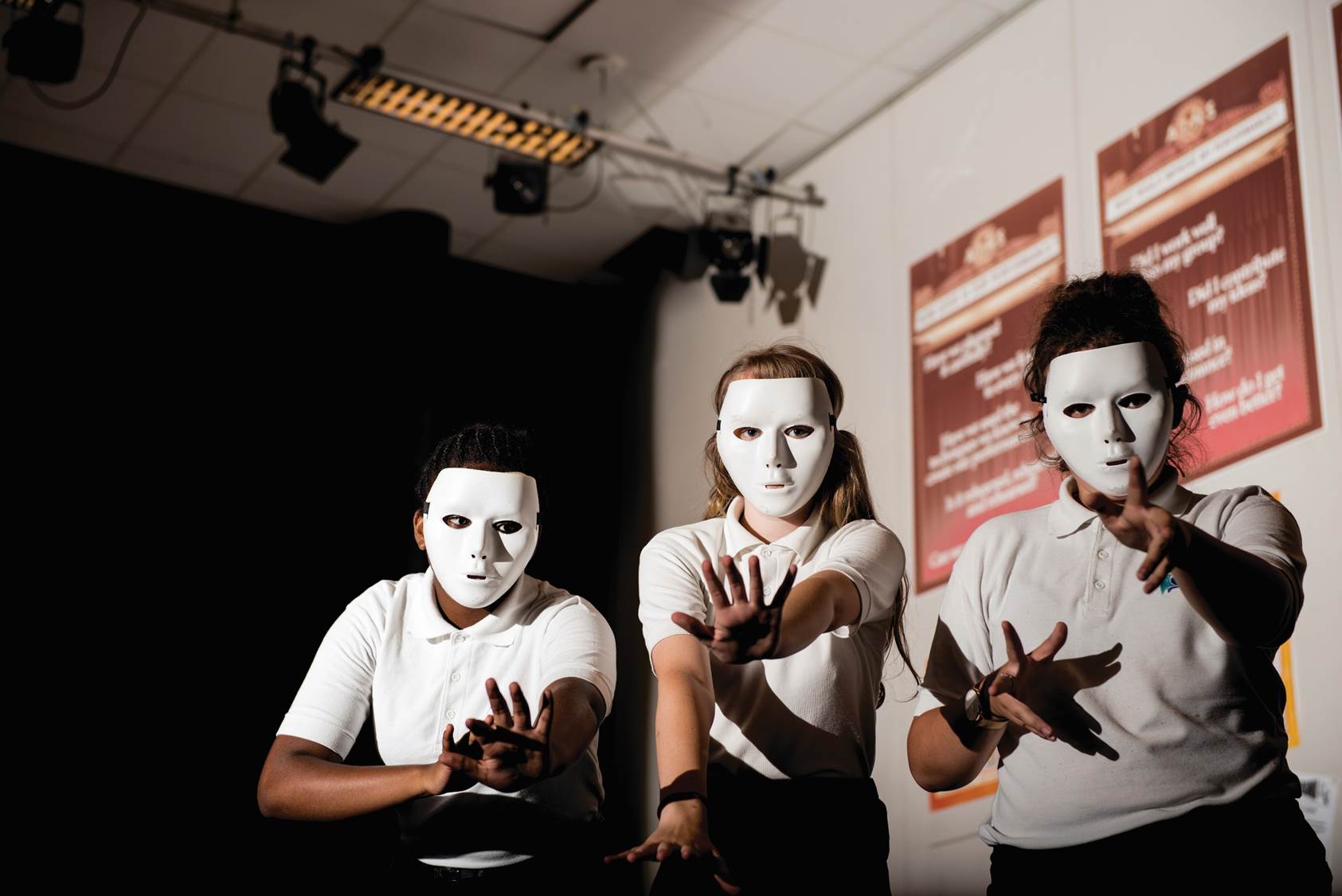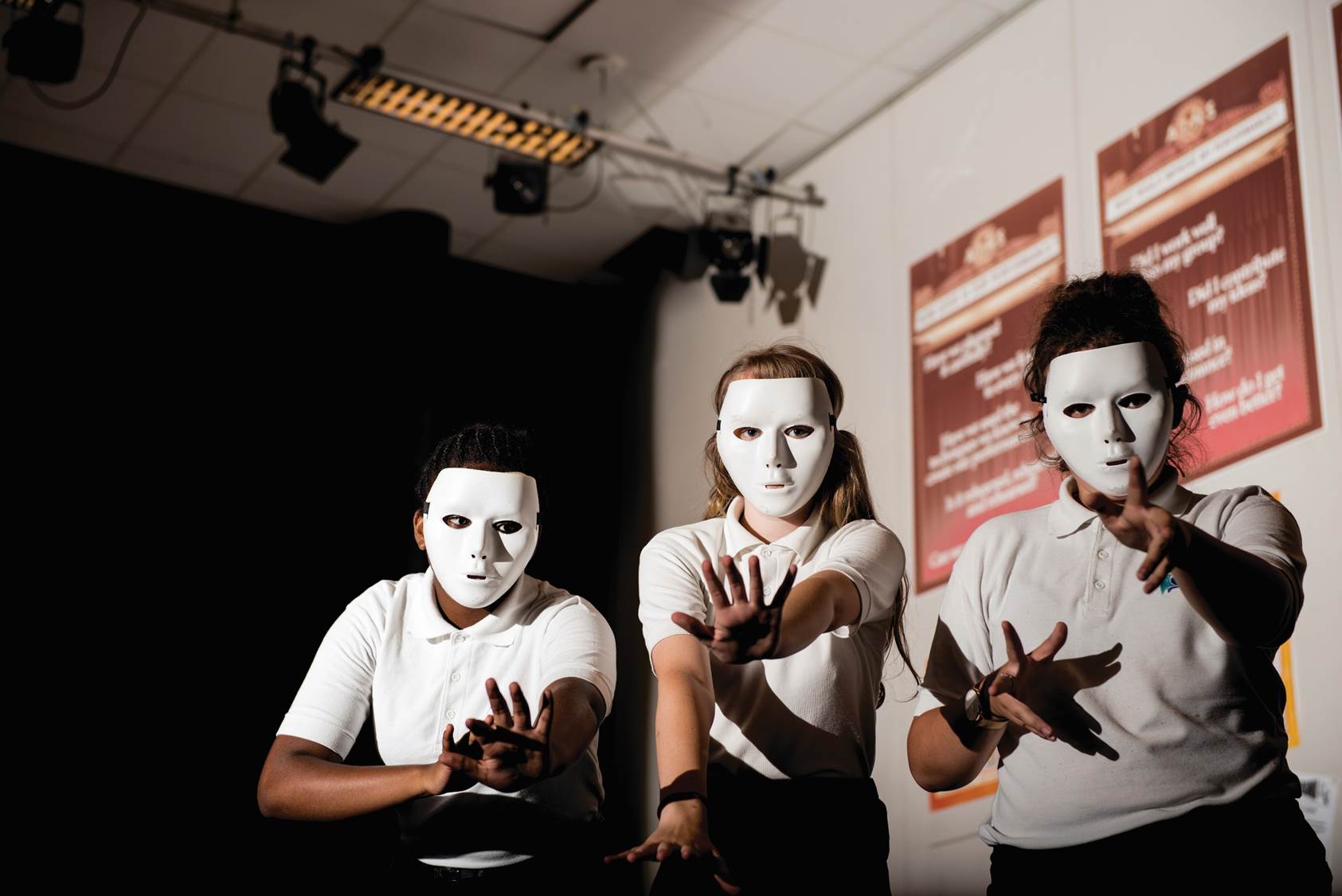 Priority Education Investment Area (PEIA)
The Department for Education has identified Portsmouth as a Priority Education Investment Area (PEIA), meaning that the city will have access to funding which will aim to improve outcomes for our young people at both key stages 2 and 4.
As part of the PEIA project, which will run until March 2025, the PEP Strategic Board has identified four priority areas, with digital as a cross-cutting priority, which will deliver CPD and provide resources to stakeholders across the city. These areas are:
| | |
| --- | --- |
| Priority | Aim |
| 1. Literacy | To improve early communication, language and literacy across Portsmouth, with a key focus on key stage 1 and 2 phonics, struggling readers and writing across all key stages. |
| 2. Maths | To secure a step change in attainment and progress in maths across all key stages, developing teaching and support staff subject knowledge, creating networks across the city by utilising expertise and raising aspirations in our children and young people. |
| 3. Attendance and careers | To maximise the opportunities for learning through a continued focus on improving school attendance, which includes a focus on raising aspirations in our children and young people and the use of relational practice across the city. |
| 4. Underperforming groups | To ensure appropriate strategies are in place to improve outcomes for currently underperforming groups, through a programme of CPD made available to teachers, leaders and support staff across the city. |
| Digital | To provide training and support for school staff to build, support and enhance the use digital technology in order to aid all pupils' progress and attainment in maths and literacy, including those children and young people in our vulnerable groups. |
The wide variety of resources and training on offer will seek to upskill the staff working in education across our schools and family hubs by sharing pedagogy and best practice and allowing for all-important collaboration. This will seek to empower them in delivering the best to our young people.
Our aim is that the PEIA project will build on and extend the ongoing work of the Portsmouth Education Partnership.
For further information, see the Portsmouth education strategy (due to be updated autumn 2023).
Initiatives and programmes
Click on the tabs below to explore the initiatives and programmes for each of the priority areas.
Priority 1: Literacy
1. Destination Reader subscriptions for KS2 schools
To enable access to the programme, with some funding available to target schools for access to resources and additional training.
2. Destination Reader visits
Visits from Hackney and Portsmouth DR lead practitioners to support DR schools.
3. Key stage 1 phonics work and resources
As a follow-up to Springhill English Hub for 10 target schools (per year).
4. Key stage 2 and 3 phonics work with 10 target schools
5. Annual phonics training events
6. English leader network 'writing support' sessions
An opportunity to discuss with other English leaders how writing is going in different schools, also identifying common aspects which still need development. There will also be an opportunity to arrange visits, across school support and joint training.
7. Big City Read
8. PEP Primary English Network meetings
For diagnostic assessment, pathways and interventions, developing subject leaders to develop writing across the city. This will also develop English leaders' subject knowledge for phase 2, where English leaders will carry out English reviews in schools across the city.
9. Training in fluency
For primary and secondary schools, to identify and support struggling readers.
10. Half-day visits to secondary schools
From a colleague member of the areas below:
PEP Early Language and Literacy Development group
Secondary English Network group
PCC Educational Psychologist team (re students struggling with literacy)
These visits aim to provide support around training and supervision, completion and analysis of a literacy self-assessment toolkit and signpost resources and reporting to school leaders.
11. Universal offer to all schools to develop and maximise the use of PEP ELLD group resources
For example, 'Phonics Into Spelling Mapping Tool' and other toolkits being developed.
12. 'Assessing writing' one-off sessions
For year 1, year 3 and 4, and year 5.
13. Home learning environment
A series of learning cards to be published on the PEP and Family Assist websites.
14. Pupil Poet Laureate events
Extending children's oracy and language development (years 5 – 9).
15. Portsmouth Music Hub
Early years oracy and music programme.
16. Free leading oracy development course
Suitable for infant, junior, primary and special schools.
Led by Dr Laura Kerslake and Dr Jim Rogers, this course focuses on developing oracy through a focus on teachers' knowledge, skills and teaching strategies, along with guidance on how to implement high-quality professional development and collaborative learning to enable sustainability.
17. Working with primary schools to develop children's writing
Based on EEF research. This will include training, reviews, learning walks and school to school training and support.
18. Additional funding to support access to The Literacy Hubs
Priority 2: Maths
1. PEP primary and secondary network groups
Funding and charges
Funding is available to schools for staff release time.
2. Year 5-6 maths continuity programme
Run through work groups to address maths curriculum and pedagogical issues.
Funding and charges
Funding is available to schools for staff release time.
3. Mastering number across EYFS/KS1 to secure firm foundations for KS2
Focusing on fluency in calculation, confident and flexibility with number through progression in mathematical key knowledge and understanding.
Funding and charges
Funding is available to schools for staff release time.
4. Rekenreks
Available for schools in need of additional resources to support delivery of programmes.
5. PEP Teaching and Learning Conference – Maths
6. Bespoke specialist visits to target schools in the sustaining mastery phase
Funding and charges
Funding is available to schools for staff release time.
7. Outreach STEM to schools delivered by UTC Portsmouth
Including curriculum support, delivery of STEM lessons, teacher training workshops and more.  Students have an opportunity to be awarded a Gold, Silver and Bronze award for their work, which is earned through the student's effort, the difficulty of the work and how long was spent on it.
UTC involve their students in the outreach work, enabling them to act as role models for self-efficacy and concept. A key thread running through all of these sessions will be focus on using maths to predict outcomes, stressing its importance.
There are four activities to choose from:
A choice of nine curriculum-based workshops: hands on workshops (on-site or at UTC)  designed to teach the national curriculum.
Assemblies to hook, excite and inspire students, delivered at your school.
UTC tours and STEM-based enrichment with a chance to experience CAD/3D printing and Green Screen and fun STEM enrichment, including Warhammer and robots.
Lego Education through Spike and Mindstorm sets delivered to your classroom with a bespoke lesson, or you can book the UTC Lego room.
Funding and charges
Funding is not available to schools for staff release time.
Sessions are free and UTC may be able to assist with travel if necessary.
Dates
Negotiable when contacting Nick or Alex.
Priority 3: Attendance and careers
1. Targeted careers activities aimed at year 10 young people at risk of NEET
Delivered by the Careers and Progression team.
The programme utilises the innovative approaches and resources of the iCAN personal development programme alongside exciting VR technology. Sessions will initially aim to work on a 1-1 basis in the autumn term, developing into group work in the spring and summer terms, targeted at year 10 young people identified as being at risk of NEET.
These sessions are designed to support young people to identify their skills, realize their potential and build a plan for the future. As part of the programme, they will engage with employers and further education and maximise their opportunities. The programme supports young people to focus on improving their attendance with the longer term aim of reaching their goals.
2. Relational and restorative schools
Creating a relational and restorative school is a deliberate act of design that flows through structure, policies, procedures, and everyday interactions.
Relational practice describes a way of being, an underpinning ethos, which enables us to build and maintain healthy relationships. It provides a strong framework within which we can promote a whole-school ethos founded on the importance of relationships. This includes a range of approaches to managing conflict and tensions in a way that repairs harm and mends relationships if and when these relationships do break down.
3. School attendance team
To support and enhance the work of the school attendance team and improve key stage 2 and 4 outcomes, this arm of the attendance team will share information and work collaboratively with all schools within the Portsmouth LA in relation to overall, persistent and severe absence.
Using relational practice, the team will engage with and support schools systemically, thematically and on an individual pupil basis as necessary across a broad range of attendance-related interventions through both support and challenge, direct and indirect work.
Priority 4: Underperforming groups
1. **

FULLY FUNDED

** access to the GEC (Global Equality Collective) inclusivity platform
The GEC Platform is an accessible and impactful cloud-based tool designed to support a 'cultural health check' for staff and students alike. It will allow you to take a close look at the current culture of inclusivity and well-being in your school, analyse the needs of your community and provide you with an array of tools to enable you to make it a truly inclusive space for learners and staff.
Funding and charges
Funding is not available to schools for staff release time, however the platform is being provided to schools FREE of charge.
Dates
A face-to-face training and support session will be held for schools who sign up by Friday 1 December 2023 on:
Friday 5 January 2024, 10.30am – 1pm at The Lodge, Copnor Primary School.
A hybrid option will be made available closer to the session.
2. Supporting pupils in SEN in mainstream schools
This programme aims to support senior leaders and SENCos to understand and implement the evidence from the EEF's SEN in mainstream schools guidance report with modules focusing on:
Creating a positive and supportive environment for all pupils
Building an ongoing understanding of pupils' needs
Ensuring all pupils have access to high quality teaching
Complementing high quality teaching with interventions
Working effectively with teaching assistants
Implementing strategic improvement for SEND
Booking
Fully booked. New dates for 2024-25 will be released next year.
Contact: [email protected]
Funding and charges
This programme is free of charge.
Funding is not available to schools for staff release time.
Dates
All sessions will be held face-to-face at the Training and Learning Centre, The Portsmouth Academy, from 2pm – 4pm on the following dates:
Tuesday 7 November 2023 (NB venue change to The Lodge, Copnor Primary School)
Tuesday 16 January 2024
Tuesday 5 March 2024
Tuesday 30 April 2024
Tuesday 18 June 2024
3. Making best use of teaching assistants (TAs)
This training programme aims to:
Enable schools to review and reform the deployment and preparation of teaching assistants, based on the most recent research evidence.
Support schools in the opportunity to re-think/consider and address securing the best value from teaching assistants, helping make sure they can make a meaningful contribution to teaching and learning.
Support schools to plan and deliver high quality training for teachers and TAs.
Model how the use of evidence can have a positive impact on leading change and school improvement through a process of effective implementation executed in stages.
Funding and charges
This programme is free of charge.
Funding is not available to schools for staff release time.
Dates
All sessions will be held face-to-face at the Training and Learning Centre, The Portsmouth Academy, from 2pm – 4pm on the following dates:
Wednesday 22 November 2023
Wednesday 24 January 2024
Wednesday 13 March 2024
Wednesday 8 May 2024
Wednesday 19 June 2024

4. Teaching assistants CPD programme
This six-module programme being developed in collaboration between Southampton Inclusion Partnership and Portsmouth outreach SENCo team will provide TAs with support in the following areas:
Role of the teaching assistant
Identification of need
Environment
Communication and interaction
Promoting independence
Cognition and learning
Intervention delivery
Social, emotional and mental health needs
Sensory and physical needs
Preparation for the classroom
Funding and charges
This programme is free of charge.
Funding is not available to schools for staff release time.
Dates
All sessions will be held face-to-face at the Training and Learning Centre, The Portsmouth Academy, from 2pm – 4pm on the following dates:
Monday 20 November 2023
Monday 29 January 2024
Monday 18 March 2024
Monday 13 May 2024
Monday 24 June 2024
5. Pupil premium network
As a network we will support each other to:
Use a tiered approach to review our whole-school pupil premium strategies.
Accurately identify key priorities within teaching and learning, targeted support and whole school strategies to tackle educational disadvantage in your context.
Apply the principles of effective implementation to embed and sustain the processes, practices and programmes in your PP strategy.
Monitor and evaluate the impact of your strategy to adapt/sustain approaches moving forward according to pupil needs.
Funding and charges
This programme is free of charge.
Funding is not available to schools for staff release time.
Dates
All sessions are online, via Microsoft Teams:
Thursday 30 November 2023
Wednesday 31 January 2024
Wednesday 20 March 2024
Wednesday 15 May 2024
Tuesday 2 July 2024
6. Metacognition and self-regulation programme
This six-module programme will unpick the evidence and recommendations from the Education Endowment Foundation's Metacognition and Self-Regulated Learning guidance report, linking closely to the recommendations from the EEF in mainstream schools guidance report.
Suitable for classroom teachers and middle leaders at both primary and secondary phase. The half day sessions will focus on the evidence around metacognition and how to support learners in the classroom to develop their skills of self-regulation, thus having a positive impact on pupil progress and helping to close the attainment gap for our disadvantaged pupils and those with additional learning needs/SEND.
Funding and charges
This programme is free of charge.
Funding is not available to schools for staff release time.
Dates
All sessions are online, via Microsoft Teams, bar the first and final sessions which are being held at the Training and Learning Centre, The Portsmouth Academy, from 2pm – 4pm:
Thursday 28 September 2023
Wednesday 15 November 2023
Thursday 25 January 2024
Thursday 21 March 2024
Thursday 9 May 2024
Thursday 4 July 2024
Digital
1. Universal offer to all schools
For experienced practitioner, Gemma Gwilliam, and her team, to advise and assist all schools in developing and maximising their use of technology to enhance learning and inclusivity.
2. Termly digital meetings and school visits led by Digital Champions to share best practice
3. Annual training for lead practitioners
To enable them to access best practice, relevant pedagogy and up to date research.
4. Termly digital offer event
5. Termly event for children and young people
To use, apply and develop their digital skills to support outcomes, e.g. in writing and maths.
6. Sharing best use of technology events
To improve outcomes in literacy, maths, accessibility and inclusion and underperforming groups.
7. Secondary English network meetings
8. Clicker subscription
Available to a number of schools.
9. Resources to support the development of early literacy and communication