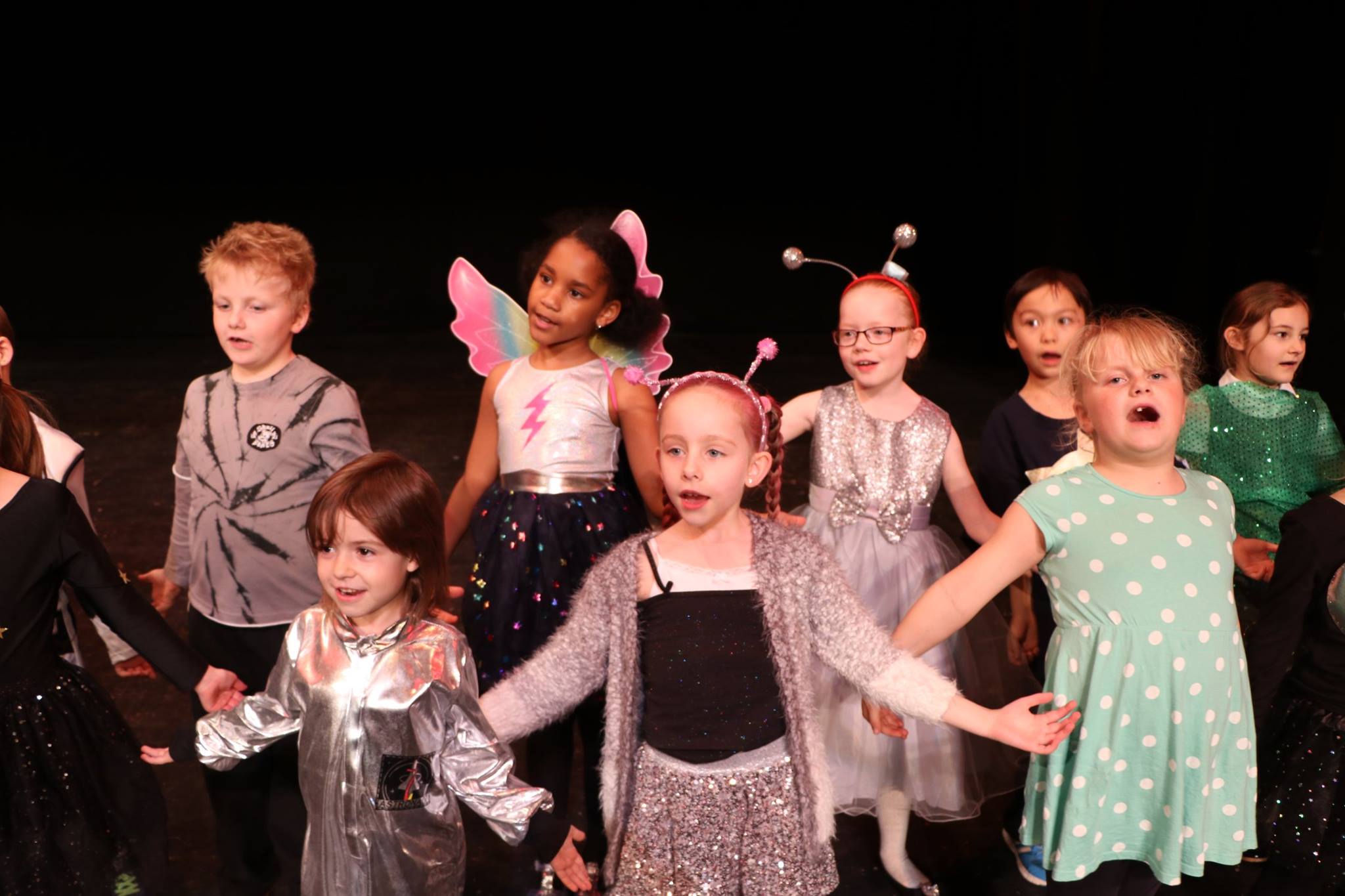 Digital mental health support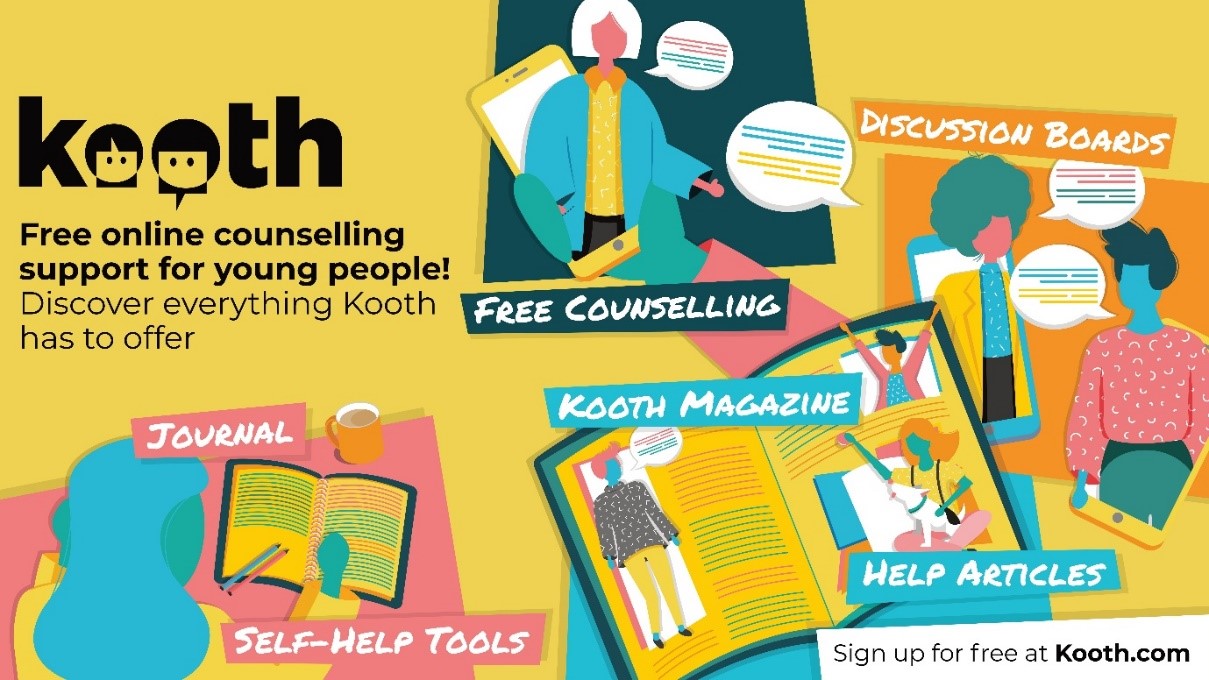 Kooth digital counselling and emotional wellbeing service for 11-18 year olds in Portsmouth
Health and Care Portsmouth has commissioned the online counselling service Kooth, a service delivered by Kooth Plc. Kooth is an integral component of Portsmouth's mental health provision offering digital counselling and emotional wellbeing service for young people from January 2021.
Kooth is a free online counselling and emotional wellbeing support service providing young people aged 11-18 years (up to 19th birthday) in Portsmouth with a safe and secure means of accessing support with their emotional health and wellbeing needs from a professional team of qualified counsellors.
Kooth is a well-established, award winning online counselling service and is accredited by the British Association of Psychotherapy and Counselling (BACP). Founded in 2001, they are leading pioneers of online counselling in the UK, having won a number of prestigious awards.
Kooth has no referrals, thresholds or waiting lists. Young people can access this service anonymously by signing onto www.kooth.com. Kooth provides unique out of office hours' provision and is open 7 days per week, 365 days a year from noon until 10pm weekdays and from 6pm until 10pm on Saturday and Sundays. The service provides added value with moderated, scheduled forums and self-help articles (many written by service users) to provide peer led and self-help support.
Kooth helps to reduce waiting times for young people seeking help and removes stigma around mental health and accessing services. Kooth integrates with face-to-face local services to ensure a seamless transition for young people.
The team of qualified counsellors, therapists and support workers provide guided, outcome-focused help for each individual. Kooth take safeguarding and clinical governance extremely seriously. The safety and well-being of all service users is an upmost priority.
Please see details below of upcoming webinars introducing the service and details of how to access digital and hard copy resources about Kooth.
Kooth is also able to provide virtual presentations via Zoom to classes or year groups. Presentations will introduce Kooth and the support that is available as part of your school's approach to wellbeing. To discuss booking a presentation or how to fully integrate the service into your school, please email [email protected].
The Kooth digital mental health service has been commissioned by Health and Care Portsmouth and is being introduced to schools in partnership with Portsmouth Education Partnership.


Below are details of upcoming Kooth webinar dates. These sessions allow school staff to become familiar with Kooth so they are able to appropriately signpost young people to the service.
Please use the link provided to register for a webinar:
Print resources
Posters to be displayed around your school, and cards to be handed to your students can be provided. To place an order please email [email protected] and provide the following details:
Who is the order FAO?
Delivery address?
Number of posters / cards required?
Digital resources
Digital posters and images to be utilised on websites and via social media can be found on the Kooth portal. Some key resources are highlighted below:
Communication to parents / young people
This letter for parents and young people contains a video introduction to Kooth highlighting what the site offers to young people. This can be distributed directly to students and parents by email.
Service guide for professionals
The table below lists the main services available in Portsmouth for children and young people with emotional or mental health needs (up to 19 years of age).
Please note: this is only intended as a guide as it does not include all support available.
Published January 2021
Click here to download a PDF version of the service guide.
LEVEL OF NEED
PRESENTATIONS/SYMPTOMS
SERVICE AND CONTACTS
SERVICE OFFER
CRISIS

An extreme event that could mean a risk to life of self or others

Acute Emotional Distress with high risk to self and others
e.g. – young person is verbalising a plan to harm self or others and the family or network is not able to contain or manage the issue without urgent intervention from a mental health professional.
Usually lasting no longer than 2-3 days.

In a medical emergency call 999.

In Hours (09.00-17.00)

Up to 18 years old call GP if they are not known to CAMHS or CAMHS Single Point of Access if they are known to CAMHS. 0300 1236632.

Out of Hours (After 17.00)

Up to 16 year olds contact '111' out of hours GP.
16-18 year olds that are known to CAMHS can contact CRHT 0300 1233924. Those not known to CAMHS, a health professional can liaise with CRHT e.g. GP, MHLT, QA Hospital.

CAMHS Crisis – intensive crisis care package for short term support (in hours).
Crisis Resolution Home Treatment – intensive crisis care package for short term support (out of hours).
GP – brief assessment and facilitation of mental health advice/ access (An on call psychiatrist or SPA Clinician is available for advice for making a care plan).

SEVERE

Severe and complex mental health symptoms that are chronic, ongoing, and significantly impacting daily life

Eating disorders.
Psychosis.
Suicidal thoughts WITH intentions.
Self-harm (deep cuts requiring immediate medical attention, burning, attempted suicide).
Anxiety (high anxiety affecting daily functioning, i.e. unable to leave house or attend school).
Neurodevelopmental differences (ND) such as autism spectrum disorder or attention deficit disorder (CAMHS ONLY).

Up to 18 years old call CAMHS Single Point of Access.
Please note referrals for neurodevelopmental assessments are preferred via schools. 0300 1236632.

16 years plus can self-refer to Talking Change (young people with common mood/anxiety disorders with minimal risk who are able to keep themselves safe for up to 2 weeks whilst waiting for treatment)(Not Neurodevelopmental Differences or Self Harm related)

Mon-Thurs: 08.00-20.00/Fri:08.00-17.00/Sat: 09.00-13.00
0300 1233934.

CAMHS – information resource and evidenced based treatment for mental health disorders. This can include medication and talking therapies on a 1-2-1, group or family basis.

Talking Change – a range of therapies and treatments for those dealing with common mental health difficulties in a 1-2-1 or group setting where the self-harm is not the main priority
(only Young People at minimal risk i.e. those young people who are able to keep themselves safe for up to two weeks whilst waiting for treatment).

MODERATE

Moderate mental health symptoms that are ongoing and impacting daily life

Post-traumatic stress disorder and trauma.
Obsessive compulsive disorders.
Self-harm (regular surface cuts) and suicidal thoughts without intent to seriously harm.
Anxiety (frequent and increased impact on some areas of life – e.g. occasionally struggles to leave house or attend school).

MILD

Behavioural and emotional responses to relationships and life events

Substance misuse including alcohol use.
Whole Family based work.
Healthy weight.
Parenting and behaviour help.
School attendance.

Early Help and Prevention Service via (MASH)


[email protected]


02392688793 or 0845 6710271.

Early Help and Prevention Service via the Multi Agency Safeguarding Hub (MASH) for 5-19 year olds – family help following Early Help Assessment with allocation by the (MASH). School Nurse may get involved following this assessment as part of Early Help Service.

Low mood.
Panic symptoms.
Worry.
Simple phobia (not blood/needle).
Anxiety based school avoidance.
Stress management i.e. exam stress.
Behavioural difficulties.
Separation/generalised anxiety.
Panic disorder.
OCD.
Social anxiety.
Specific phobia.
PTSD.
Depression.

Young people/parents can speak to their school about making a referral to MHST. The school then make contact with MHST (

[email protected]

) to arrange a consultation call to discuss completing MHST referral if appropriate.*
* MHSTs are currently working with 32 Portsmouth primary and secondary schools. It's expected all schools and colleges will receive full MHST support from early 2022. Young people/parents should be advised to explore with the school what support is available.

Young people can self-refer/register on Kooth.com, no referral required, site available 24/7, counselling available 12noon-10pm Mon-Fri and 6pm-10pm weekends 365 days per year.

Mental Health Support Team (MHST) – deliver evidence based early interventions for children and young people with mild to moderate mental health problems. This includes 1:1 high/low intensity CBT, work with parents and group work.
Kooth.com provides a digital emotional health and wellbeing service for young people from age 11-18 (Up to age 25 for care leavers and those with EHCP). Young people can access self-help resources, moderated peer support and professional support from counsellors.

Other digital self-help services are also available such as Young Minds, ThinkNinja, Every Mind Matters, Anna Freud Centre, Rise Above and The Mix.