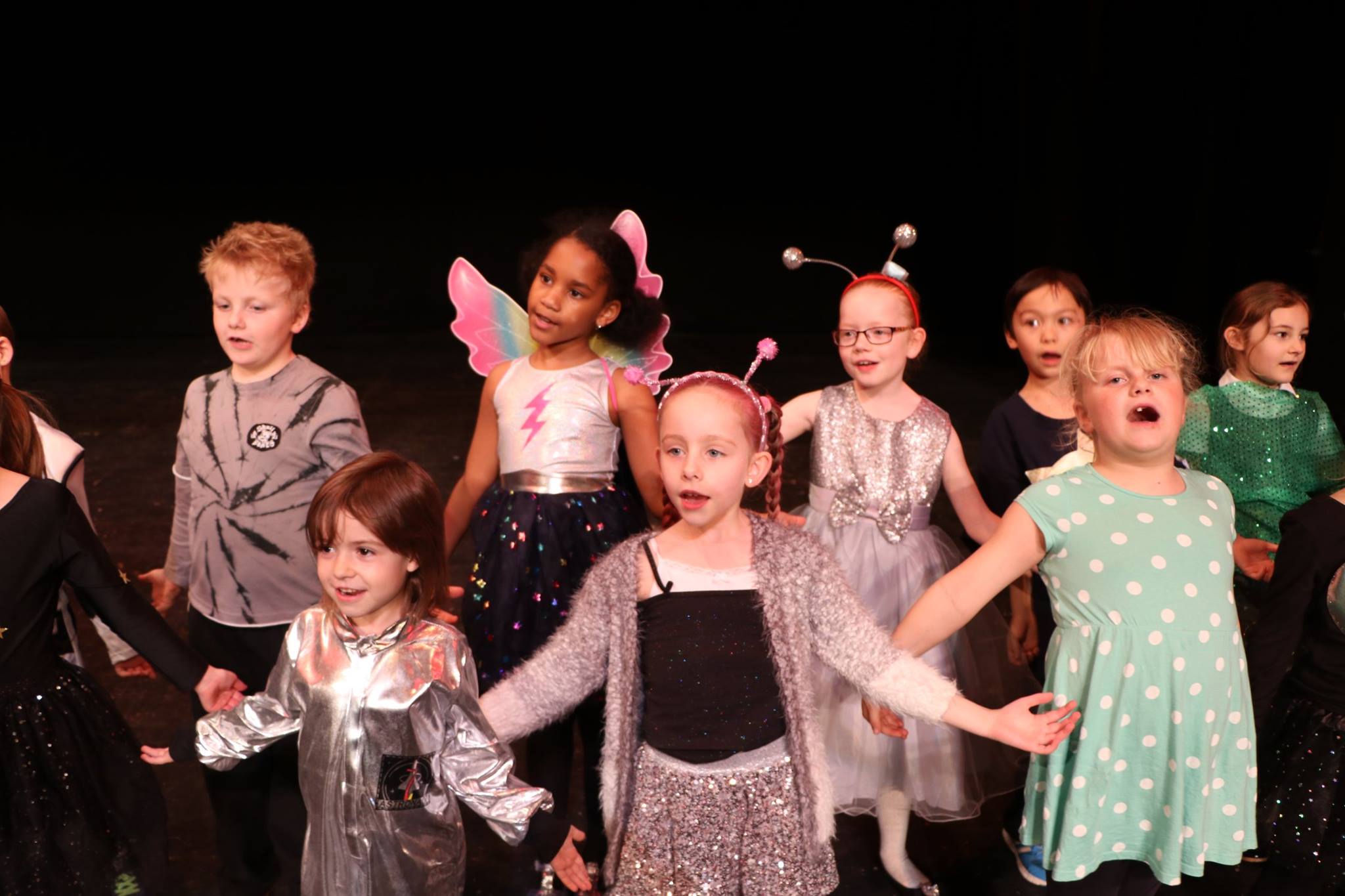 Emotional health & wellbeing
Wellbeing in Education Conference
On 25th March 2019 Portsmouth we held our first Wellbeing in Education Conference at the Portsmouth Marriott Hotel. Our keynote speaker was Natasha Devon, Body Image and Mental Health Campaigner.   The conference was aimed at headteachers, governors, wellbeing leads in schools and colleges, pastoral staff, SENCos, ELSAs and a range of professionals who work alongside schools and colleges to support emotional health and wellbeing of children and young people.  If you require resources from the conference please contact Sarah Christopher.
Meeting the emotional and wellbeing needs of children and young people is crucial, not least in order for them to be able to learn effectively. We believe that wellbeing, both for children and young people, and for our teachers and leaders, needs to be at the heart of all that schools and other education settings do.
Mental health problems cause distress to individuals and those who care for them. Overall, it is estimated that one in ten children and young people have a diagnosable mental disorder – the equivalent of three pupils in every classroom across the country. Therefore schools and colleges are a vital part of a wider systems approach to promoting positive mental wellbeing and preventing mental illness in children and young people.
There is good evidence that a very real difference can be made to the life chances of children by intervention at the very first sign of symptoms. Promoting wellbeing and building resilience have unequivocal benefits to the long term outcomes for children and young people; this gives universal settings a moral duty to make this a priority.
WELLBEING AND RESILIENCE STRATEGY
A Strategy for Improving Wellbeing and Resilience in Education has been published, building on the strong work already being done in many schools and colleges across the city. The Strategy for Improving Wellbeing and Resilience in Education highlights the fact that in many schools and settings a lot of good practice is already in place. An increased level of awareness of the resources available and a co-ordinated approach across the city will enable other schools and post-16 providers to rapidly build on and develop their own practice to improve outcomes for children and young people.
The implementation of the strategy is a key element of the Portsmouth Education Strategy and will be led and overseen by the PEP Inclusion Group. This is most effective through developing a whole school approach which builds resilience and help to combat stigma.
Building resilience and reducing stigma – misconceptions about mental health and the fear of stigma prevent many young people from seeking help early. The strategy reinforces the need for a shared language and culture around mental health; and the delivery of high quality PSHE (personal, social, health and economic education) across all schools. Further information can be found in the PSHE pages
Whole school approach – developing a culture of positive emotional health and wellbeing which is owned by the school community recognising that everyone in an education setting has a role in supporting wellbeing. This includes the development of a joined up approach within schools and across schools to ensure opportunities are not missed, duplication is avoided and information can be shared.
Wellbeing and Resilience Implementation Plan Sept 17
Case Study: Highbury College
Highbury College develops student resilience in a number of ways, including embedding a skills competition culture in our curriculum areas. They are a longstanding national partner and international participant in the WorldSkills UK programme. Over recent years a number of Highbury students have made it through to the national finals in Birmingham where they have competed against their peers from across the UK in very challenging skills competitions. They have had national success in Construction, Computing and international success in Web Design competitions.  They would welcome the opportunity to share our experience in this field with local schools.
Stonewall publish a  number of excellent resources for schools.
These include:
Getting Started: Celebrating Difference and Challenging Gender Stereotypes in the the Early Years Foundation Stage
Getting Stated Toolkit (Primary Schools): 5 key steps for preventing and tackling homophobic, biphobic and transphobic bullying in primary schools
Getting Stated Toolkit (Secondary Schools): 5 key steps for preventing and tackling homophobic, biphobic and transphobic bullying in secondary schools
Celebrating Bi Inclusion in Secondary Schools
An Introduction to supporting LGBT Young People.
All of these resources are available to download from https://www.stonewall.org.uk/our-work/education-resources
Stonewall also have information on LGBT-inclusive Relationships and Sex Education here: https://www.stonewall.org.uk/our-work/campaigns/relationships-and-sex-education
Locally, we have produced Portsmouth Trans Inclusion Guidance for Schools and Colleges .
This guidance aims to:
Increase the confidence of staff in effectively supporting trans pupils and students or those that are coming out as trans or are beginning to question their gender identity, by providing an introduction to trans identities and the issues trans children and young people may face
Provide information that will allow schools to feel confident that they are complying with the Equality Act 2010 and anti-bullying guidance in relation to trans children and young people
Highlight areas to consider when developing whole school policy and practice that will allow trans children and young people to achieve at school and help to eradicate transphobic discrimination and bullying.
Please see Appendix 1 of the guidance for details of local and national support or contact Sarah Christopher
The importance of creating a supportive environment where young people can feel safe and be themselves is illustrated by this account from one of the Peer Mentors at the 4U project.
STAFF TRAINING AND SUPERVSION
In order for staff to effectively support pupils in their learning and development, they need to feel they are themselves supported and are given training to support emotional health and wellbeing, planned as part of a whole school approach.
The SEMH Offer to schools and colleges outlines the support and training available from agencies across Portsmouth.
Information on Local Training Courses:
Portsmouth Teaching School Alliance
Online Training:
MindEd for Professionals and Volunteers offers free and completely open access online education in over 300 topics. The e-learning is applicable to a wide range of learners across the health, social care, education, criminal justice and community settings. The aim is to provide simple, clear guidance on children and young people's mental health, wellbeing and development to any adult working with children, young people and families, to help them support the development of young healthy minds.
MindEd for Families is useful for parents or carers who are concerned about their child or who want some hints and tips on parenting? It has online advice and information from trusted sources and will help parents and carers to understand and identify early issues and best support your child.
ADDITIONAL AND SPECIALIST SUPPORT
Please find the leaflet for our new Family Support Project, which will work with families impacted by parental alcohol misuse.  The team is now in place and ready to accept referrals.
If you would like to find out more information about their offer, how to refer, or would like someone from the team to visit any staff meetings, please contact them via the number on the leaflet.
Family Support Project -Leaflet
Service Guide – Professionals and The SEMH Offer to schools and colleges outline the services available and how to access them
Professionals are also encouraged to contact the (CAMHS Single Point of Access) SPA for advice and professional consultation.
Most schools in Portsmouth have trained Emotional Literacy Support Assistants (ELSAs) who provide additional support for pupils and receive supervision from the Education Psychology Team. Many ELSAs work with CAMHS (Child and Adolescent Mental Health Services) to providing on-going support in schools following or pending a CAMHS referral.
Early Help and Prevention:
The integrated Early Help and Prevention Service has been established to provide targeted support for those families who need help to strengthen their functioning and improve outcomes, but haven't met the threshold for statutory service provision. The integrated Early Help and Prevention Service will deliver the healthy child programme which includes individual work, group work and Early Help Plans so as to improve healthy behaviours, relationships and lifestyles.
Teen Discussion Groups -Winter 2019
Triple P Discussion Groups – Winter 2019
Embedding Early Help for vulnerable young people in education outlines the relationship between schools and Early Help.
U Matter is a service for young people aged 11-25 who lives in the Portsmouth area (postcodes PO1 to PO6). It is a service that offers early help with problems before they get too big.
Under 18's Mental Health Guide.
Service Guide for Parents 2018
Service Guide Poster for Parents 2018 
Behaviour Management Early Help available in Portsmouth for families of children and young people
Simon Says provide support for loss and bereavement. They are able to help schools with: training, advice on individual cases and situations, emergency visits to school following a traumatic death, workshops for pupils as part of PSHE and setting up a bereavement support group.
Portsmouth Young Carers Service: Focused Work with Schools and Colleges
Portsmouth Young Carers Service are currently offering all Secondary Schools and Colleges in Portsmouth the opportunity to book a range of 'Team Around the Worker' support. This will initially take the form of free staff training sessions, together with opportunities for the delivery of assemblies and support to set up Young Carers Groups within our secondary provisions. More information can be found here.
Portsmouth Young Carers Service are also offering Primary Schools in Portsmouth the opportunity to take part in free twilight training sessions during October 2019. More information can be found here.
The Portsmouth Safeguarding Children Partnership
Safeguarding children and young people is everyone's responsibility.
The Portsmouth Safeguarding Children Partnership (PSCP) replaces the Portsmouth Safeguarding Children Board (PSCB) and will:
Develop policies and procedures for safeguarding and promoting the welfare of children in the area of the authority.
Communicate to persons and bodies in Portsmouth the need to safeguard and promote the welfare of children 
Monitor and evaluate the effectiveness of what is done by the PSCP partners 
Participate in the planning and commissioning of services for children in the area of Portsmouth to ensure that they take safeguarding and promoting the welfare of children into account
Undertake reviews of serious cases and advising the authority and their Board partners on lessons to be learned. 
Ensure there is a coordinated response by the PSCP partners and others to an unexpected death
Engage in any other activity that facilitates, or is conducive to, the achievement of its objectives
The PSCP will be working closely with our neighbouring Local Authority areas (Hampshire, Southampton and Isle of Wight) on key strategies, while maintaining separate action plans. We will have a joint Independent Chair, and will collaborate to review child deaths, ensuring that learning is shared more broadly. We will also share our online policies and procedures.
We will also continue to provide a local multi agency training offer. More information about the training available to school based staff is available here.
If you are worried about a child, or are concerned about an on-going issue involving a child, please contact the Multi-Agency Safeguarding Hub (MASH) directly on 0845 671 0271.
Further Information:
Southern Domestic Abuse Service (SDAS) Offer
SDAS Portsmouth referral form 2018 
Domestic Violence referral pathway 
PIP Referral form & DASH Risk Assessment  
Sexual Harassment and Sexual Violence between children in schools and colleges
Home Office: Child exploitation disruption toolkit
Advice for governing bodies, proprietors, headteachers, principals, senior leadership teams and designated safeguarding leads
This is advice is provided by the Department for Education (the department). The focus is sexual violence and sexual harassment between children at school and college. For the purposes of this advice, a child is anyone under the age of 18. It provides advice on what sexual violence and sexual harassment is, how to minimise the risk of it occurring and what to do when incidents occur, or are alleged to have occurred.
As part of our commitment to 'child centred policing', Hampshire Police has worked in partnership with education experts and youth practitioners to develop Safe4me, a web-based resource and information library providing support to schools, partner agencies and parents with keeping children and young people safe and informed about current risks they may face growing up.
Designed as a one-stop shop, the free to use website provides a range of subject specific toolkits and sections consisting of useful content such as pre-prepared lesson plans and ideas, activities, advice and additional information from credible organisations; features include news pages, campaigns, service directories and opportunities to share information or get involved in initiatives.
Ongoing development means that Safe4me will consistently evolve according to risks, demand and need, ensuring it remains current and credible at all times. It is important to future development and the overall of value of Safe4me that users have the opportunity to input their knowledge and expertise to the site, inviting users to share relevant information and resources they feel would be of value to others.
Please consider using Safe4me in the work you do with children, young people and their families, signposting colleagues to the site and encourage parents to refer to the relevant support section to help them, where needed, keep their children safe and informed.
Support and assistance is available Monday to Friday from the police education team via the Safe4me contact page. www.safe4me.co.uk
Prevent in Education: A Portsmouth Perspective
New Zealand March tragedy:
Discussing a terrorist attack with primary children
Discussion framework to be used in the event of a terrorist attack – July 2016
Prevent Resource Pack
Prevent Bulletins
For further information or to arrange an appointment email John Webster.
USEFUL LINKS AND RESOURCES
The Education Endowment Foundation (EEF) has published its latest guidance report, 'Improving Behaviour in Schools'. 
Misbehaviour in schools is not a new issue. And while most pupils in most lessons are well-behaved, it's a major cause of stress for teachers which also has a lasting impact on the outcomes of the pupils in the class.
The EEF has produced this latest guidance report which aims: to support senior leaders to promote positive behaviour in schools, based on the best available evidence we currently have.
It offers clear and actionable recommendations in three key areas:
Preventing misbehaviour

happening – eg, by providing breakfast clubs

Dealing with bad behaviour

when it does happen – eg, using personalised approaches like daily report cards

Consistency and coherence in school behaviour policies.
Effective Parental Engagement-a handbook for schools
The Impact on learning of parents who are well engaged in their child's education has been shown to be one of the most significant factors open to the influence of schools. United Learning has produced this Parental Engagement Handbook to help schools maximise this impact. It contains a review of the research literature pointing to the elements of successful practise in this area, case studies exemplifying these from within the group, and a series of practical tools and information to support parents in working with their children.
Anna Freud Centre
Anna Freud National Centre for Children and Families is a children's charity dedicated to providing training & support for child mental health services. Schools in Mind is a free network for school staff and allied professionals which shares academic and clinical expertise regarding the wellbeing and mental health issues that affect schools. The network provides a trusted source of up-to-date and accessible information and resources that school leaders, teachers and support staff can use to support the mental health and wellbeing of the children and young people in their care.
Charlie Waller Memorial Trust 
The CWMT provides training and resources including downloadable booklets for professionals, parents and young people.
Diversity Role Models
Diversity Role Models works with senior leadership teams and staff to embed LGBT+ inclusion into their school's policies, practices, curriculum and culture. Their Pathways to LGTB+ inclusion project, which is fully funded by the Government Equalities Office, has been designed by education experts and teachers to support schools in starting their journey towards being LGBT+ inclusive.
Family Learning:
The Community Learning Service seeks to secure a high quality community learning programme which meets local need. The programme will focus on widening participation, developing communities, improving health and wellbeing, increasing skills and supporting personal progression. Family Learning gives the opportunity for parents to come and learn new skills. For part of the session parents and children will work alongside each other. The provision is free of charge to schools, the only request being that schools provide us with a teaching space and refreshments to offer to their parents. They offer a range of courses and bespoke programmes
Mental Health Guides for Parents
These guides have been Co-Produced by parents and professionals in the Future in Mind Co-Production group.
Mind Ed
MindEd is a free educational resource on children and young people's mental health for all adults.
• MindEd for Families
• MindEd for Professionals and Volunteers
Portsmouth Local Offer
For children, young people and their families with a special educational need or disability
Public Health England
Measuring and monitoring children and young people's mental wellbeing: a toolkit for schools and colleges.
Sex Education Forum
Conference: Final countdown to statutory RSE – 29 November 2019, London:
This second autumn flagship conference from the Sex Education Forum is designed to support primary and secondary teachers leading or teaching RSE and PSHE,  heads and SLT, pastoral staff, youth workers, school nurses and local authority RSE leads. Keynotes from Professor Emma Renold and Nazir Afzal OBE will address both the practical and political dimensions of implementing high quality RSE, and a selection of exciting workshops will support your continuing professional development. Early bird rates are available until mid-September.
Training for local school RSE advisors:
A new 'Train the trainer' style training and support package is available from the Sex Education Forum which provides training for local authority (and similar) advisors who want to provide intensive support with RSE to selected schools in their area. The training equips advisors to be confident users of the Government RSHE guidance, along with skills and tools to coach schools through a change process leading to high quality RSE provision. Advisors attending the training are provided with a school audit tool which facilitates school action planning, and advisors participate in an action learning set so that they can build a network of peer support in their role.
Enquiries to Lucy Emmerson: [email protected] and see further details of Sex Education Forum support and training available to commission nationwide here.
Solent NHS
A–Z information sheets for parents/ carers and young people.
Talk to Frank 
A to Z list of substances explains appearance and use, effects, chances of getting hooked, health risks and UK law. Includes information on peer pressure,
Think U Know
Guide to internet safety and safe surfing for children, young people, parents/ carers and professionals.
Wessex Healthier Together: Free health advice for parents
For information and advice to help you deal with an unwell child visit www.what0-18.nhs.uk. This website is designed to improve the health of children and young people in Hampshire, Dorset & the Isle of Wight. It has advice on what service your sick child might need, whether they're well enough to go to nursery/school and information on children's medication. It also has useful videos for young children to help explain what to expect in places like a GP surgery or when they're seen by the school nurse, and has easy to understand information and advice on health issues for teenagers.
Young Minds
Audit tools, training materials to develop academic resilience and other resources .
UPDATES FOR WELLBEING LEADS