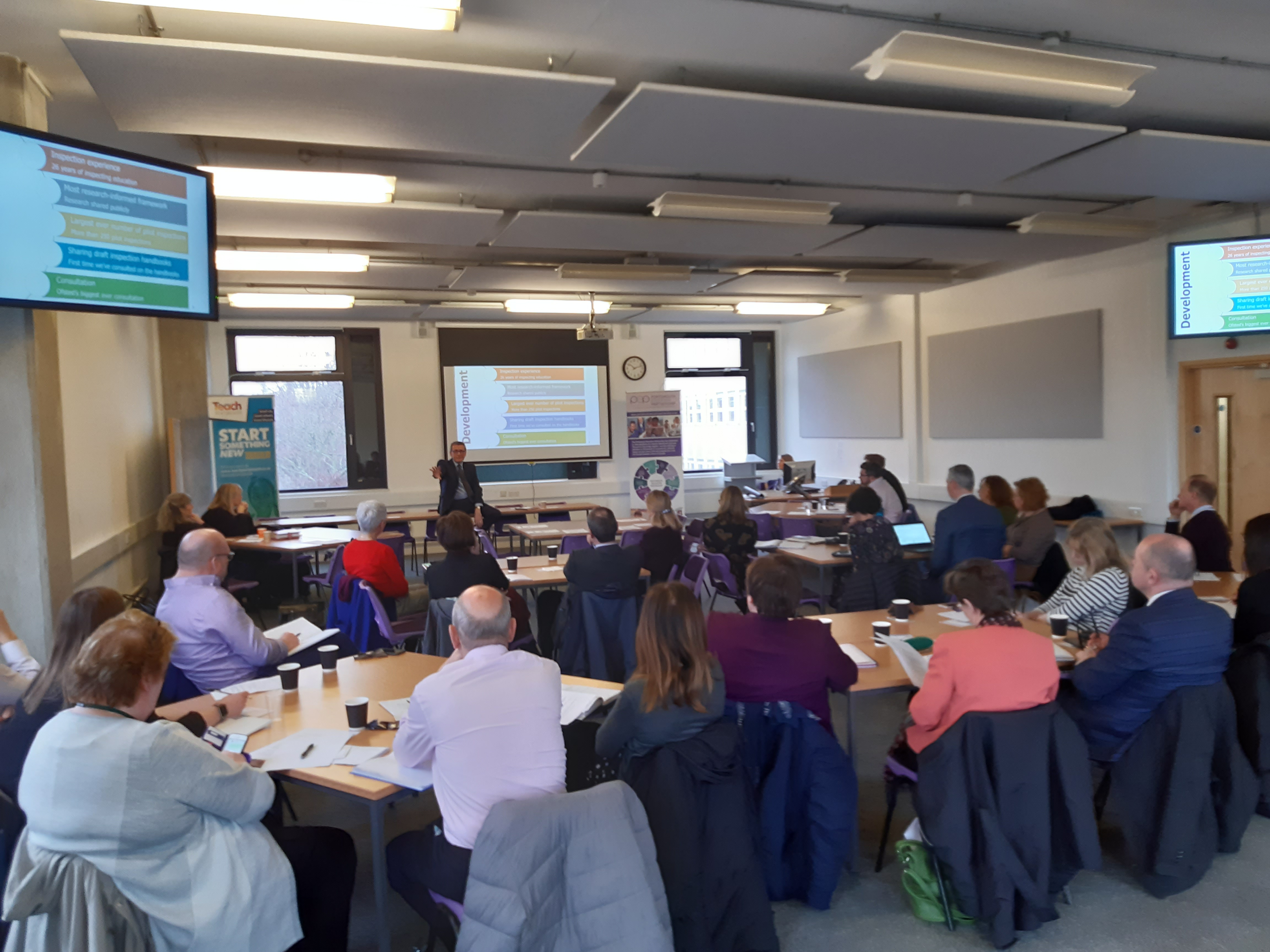 Senior school leaders have been invited to a brand new conference in the city to reduce teacher workload and improve retention rates.
Held at the University of Portsmouth on Thursday 5 March, delegates were inspired by real life case studies presented by Ofsted's national director of education, Sean Harford. Senior leaders also offered their experience on workload reduction strategies.
Responding to a recent Department for Education report that highlights workload as one of the barriers to teacher recruitment, the conference invited delegates to shares ideas and practices on how to support teachers in the city.
The event was organised by Portsmouth Education Partnership and supported by Portsmouth City Council.
Alongside Sean Harford, Judith Rutherford, national leader of governance and advocate for effective school governance arrangements discussed her experience with the impact of workload on headteachers and senior leadership teams. She spoke about practical steps schools and colleges can take to improve staff wellbeing overall.
Afterwards, delegates had the opportunity to review real life case studies with practical solutions identified during round table discussions.
Cllr Suzy Horton explained the significance of such an event: "The Teacher Workload and Retention Conference is a positive step towards understanding how we can improve the wellbeing of education professionals in the city."
"It's fantastic to see practical steps being taken to create a school culture that reduces workload and supports the well-being of those who work in Portsmouth schools and colleges."
Sean Harford, Ofsted's national director of education reaffirmed his commitment to tackling teacher workload and retention: "Teachers are a school's most important asset and it's vital that we all work together to make the job of teaching an enjoyable and fulfilling experience. That's how we will keep on improving education for the country's pupils."
Conference slides
Slides from the conference are available to view here, along with the speaker's notes.
A presentation by Sean Harford, Ofsted's national director of education can be viewed here.
/wp-content/uploads/2017/09/PEPlogo.jpg
0
0
Justine Streeton
/wp-content/uploads/2017/09/PEPlogo.jpg
Justine Streeton
2020-03-09 09:07:42
2020-07-10 16:06:42
CALL TO IMPROVE TEACHER WORKLOAD AND RETENTION AT CONFERENCE ANSWERED